Spotlight on ...



the New York Room,
a large study room containing reference copies of New York laws, reporters, municipal codes, and formbooks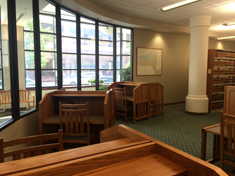 Public Computers and Internet Access
The library provides Internet access throughout the facility via a wireless network. Public computer terminals are equipped with the Microsoft Office suite (Word, Excel, Powerpoint, etc.) and legal databases including Westlaw, Lexis, and HeinOnline. Reference librarians are available to assist users with any of these resources.
---
Photoduplication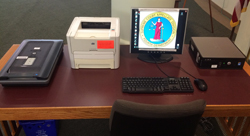 The library has three public photocopy machines which accept coins, bills, or vendacards (print cards). The price per copy is $.25 using cash or $.15 on vendacard. Vendacards may be purchased for $1.00 each at the Circulation Desk.
Microfilm and microfiche readers are available for use. We also have one scanner that can convert microfilm and microfiche to pdf.
---
Discussion Rooms
There are four Discussion Rooms which may be used by groups of two or more people. One of these rooms is the only location in the library where users are allowed to eat. (Beverages in closed containers are allowed throughout the library.) The rooms cannot be reserved, except for court staff use.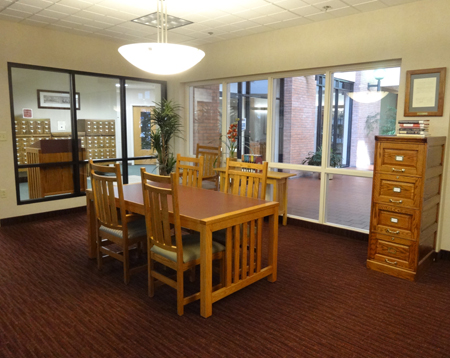 ---
Family Research Room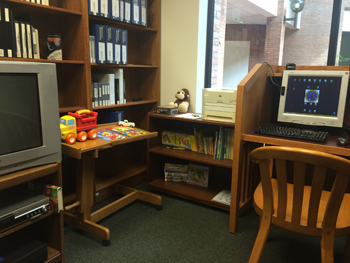 The Family Research Room is available for individuals needing to conduct research while accompanied by small children.