Justices of the Court
---
Associate Justice Manuel J. Mendez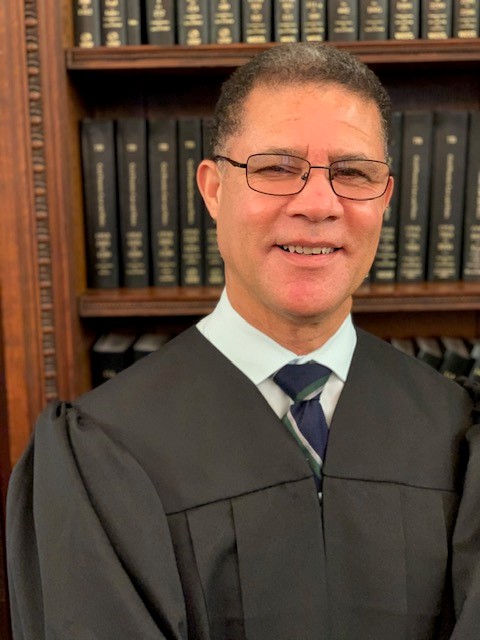 Education:
Bachelor of Science in Accounting from Fordham University College of Business Administration (C.B.A.), now Gabelli School of Business, 1983. Juris Doctor from Universidad Central del Este (U.C.E.) Dominican Republic, 1987. Fordham University Law School, Foreign Law Graduate Program, 1989.
Legal experience:
Legal Aid Society Criminal Defense Division Bronx County (staff Attorney) 1990-1993.
Kwasnik & Mendez, Esq., 1993-1999.
Law Offices of Manuel J. Mendez, P.C. 1999-2003.
Judicial experience:
Elected to the Civil Court City of New York, New York County, 2003. Presided over Criminal non-jury trial and Civil jury and non-jury trials involving cases in the areas of Personal Injury, Medical Malpractice, Commercial Real Estate, No-Fault Insurance law and Consumer Debt.
Appointed Acting Justice Supreme Court State of New York January 2010. Assigned a docket of New York City Housing Authority matters and presided over jury trials involving cases in the areas of Personal Injury and Medical Malpractice.
Elected to the Supreme Court of the State of New York, 2012. Coordinated the New York City Asbestos Litigation (N.Y.C.A.L.) from April 2018 where preside over all toxic torts and products liability asbestos related cases filed in the City of New York, presided over jury trials involving asbestos cases, Personal Injury, and Medical Malpractice. Recently appointed to the Appellate Division First Department.
Honors:
Presented with the Chief Justice Harlan Fiske Stone Memorial award by the New York City Trial Lawyers Alliance on October 24, 2019; Conferred an Honorary Professorship by the Universidad Central del Este School of law in 2009; Declared distinguished son of the City of Santo Domingo May 17, 2007; Received numerous awards from local and international Bar Associations and State, Local and International governmental organizations throughout the years.
Bar Admissions:
New York State Appellate Division First Department.
Supreme Court Dominican Republic.
Federal District Courts for the Southern and Eastern Districts of New York.
Federal District Court of Puerto Rico.
Professional Organizations:
New York State Bar Association.
New York City Bar Association.
Dominican Bar Association
Puerto Rican Bar Association;
Latino Judges Association.,